Japan Now Largest Holder Of U.S. Treasuries Over China
Japan overtook China as America's top foreign creditor, as its holdings edged down at a slower pace.
China's holdings of U.S. Treasuries declined to the lowest in more than six years as the world's second-largest economy uses its currency reserves to support the yuan.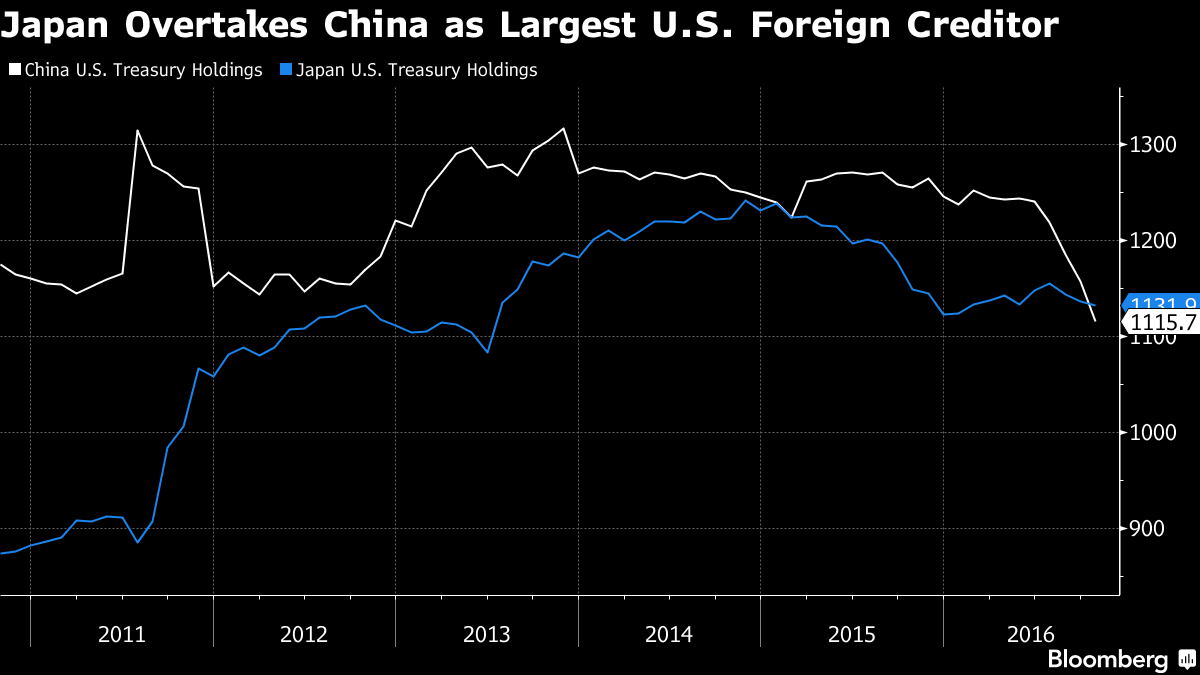 China's foreign reserves, the world's largest stockpile, declined for the fifth straight month in November to $3.05 trillion — the lowest since March 2011 — amid support for the sliding currency. That stockpile has fallen from a record $4 trillion in June 2015.
The report, which also contains data on international capital flows, showed net foreign buying of long-term securities totaling $9.4 billion in October.
International investors sold $63.5 billion in U.S. Treasuries in October, while foreigners purchased a net $4.5 billion of corporate debt, $20.5 billion in equities, and $32.4 billion in agency debt, according to the report.